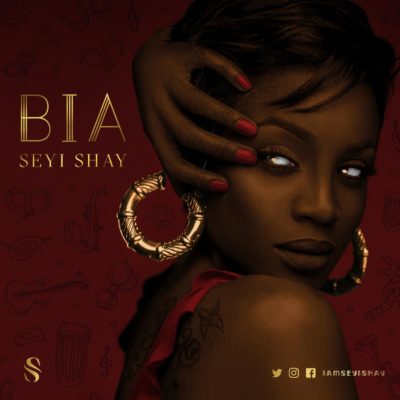 Seyi Shay is about to close the year on a high note, She releases this amazing tune Produced by Lussh, mixed and mastered by Selebobo as part of a build up to her music concert happening in lagos this December.
Listen annd share your thoughts.
- DISCLAIMER -
(www.naijaoctopus.com.ng) do not claim ownership of any of the Songs and Videos that we upload and any copyright infringement complaints will be executed immediately! It is our policy to honor all take-down requests! Email Us via naijaoctopus@gmail.com
- CONTENT REMOVAL -
If you believe that this page has violated your copyrighted/protected material(s), please kindly Contact Us for immediate removal, or mail us at naijaoctopus@gmail.com stating the content name/URL of the page. Thanks.
To upload your music on (www.naijaoctopus.com.ng) and get massive download, contact us now via:
Whatsapp/call: 09053507350 or 08162392390
Email: naijaoctopus@gmail.com
Copy the link below and Share with your Friends:



Article Name


Seyi Shay – BIA [New Song]


Description





Author Name



NAIJAOCTOPUS




Published On



Saturday, December 16, 2017

 


Post Category


MUSIC



---
---