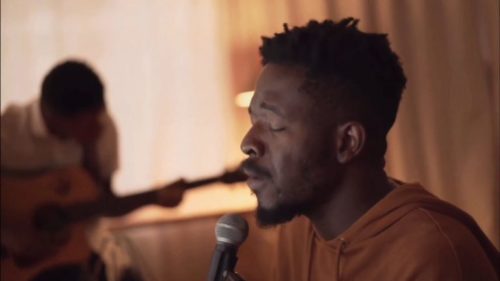 Johnny Drille comes through with another Classic record title "You And I".
Multi-talented Mavin artiste, Johnny Drille gets into his Classic Monday session once again to tease his fans with another loving song. As we all know Mondays are for Classic hits and Oldies with meaningful lyrics in Johnny's studio, yesterday he picks on Plantashun Boiz smash hit "You and I". Johnny Drille carried a great verse with his dope, unique voice.
This record rocked early 2000, it was one of the best breaking love song, an Emotional one!. You can use this song to speak with the one you had built your life around mentally, thinking he/she was going to be your life partner but all of a sudden things went down (Turned his/her back on the Love). This dedicated to all heart-crushers!
- DISCLAIMER -
(www.naijaoctopus.com.ng) do not claim ownership of any of the Songs and Videos that we upload and any copyright infringement complaints will be executed immediately! It is our policy to honor all take-down requests! Email Us via naijaoctopus@gmail.com
- CONTENT REMOVAL -
If you believe that this page has violated your copyrighted/protected material(s), please kindly Contact Us for immediate removal, or mail us at naijaoctopus@gmail.com stating the content name/URL of the page. Thanks.
To upload your music on (www.naijaoctopus.com.ng) and get massive download, contact us now via:
Whatsapp/call: 09053507350 or 08162392390
Email: naijaoctopus@gmail.com
Copy the link below and Share with your Friends:



Article Name


Johnny Drille – "You and I" (Plantashun Boiz Cover)


Description





Author Name



NAIJAOCTOPUS




Published On



Tuesday, September 10, 2019

 


Post Category


MUSIC



---
---