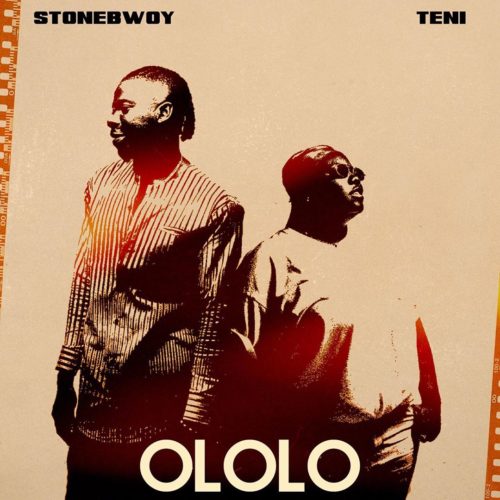 Stonebwoy and Teni releases their new joint title "Ololo", pure dancehall & reggae.
The King of Dancehall and reggae music in Ghana, Stonebwoy joins force with Nigerian female entertainer TeniMakanaki for a new Ghana x Naija sound dubbed "Ololo". This a Reggae love song with smashing melody that will burst your brain.
The new love song has a dance feel tune, Stonebwoy confesses his love to Teni Makanaki, says he is ready to give her his all. Teni in return accepts but warns that anytime he get to see him with Yvonee Nelson or any other girl then Yawa will surface… lol
****Quotable Lyrics****
Ololo ololo, girl i wonna give you my lolololove
Ololo ololo, come make we try my love
Anytime i see you with Yvonee Nelson, Yawa go dey
See you with Genevieve Yawa go dey….
Listen and Enjoy their lovely combination…
- DISCLAIMER -
(www.naijaoctopus.com.ng) do not claim ownership of any of the Songs and Videos that we upload and any copyright infringement complaints will be executed immediately! It is our policy to honor all take-down requests! Email Us via naijaoctopus@gmail.com
- CONTENT REMOVAL -
If you believe that this page has violated your copyrighted/protected material(s), please kindly Contact Us for immediate removal, or mail us at naijaoctopus@gmail.com stating the content name/URL of the page. Thanks.
To upload your music on (www.naijaoctopus.com.ng) and get massive download, contact us now via:
Whatsapp/call: 09053507350 or 08162392390
Email: naijaoctopus@gmail.com
Copy the link below and Share with your Friends:



Article Name


Stonebwoy x Teni – "Ololo"


Description





Author Name



NAIJAOCTOPUS




Published On



Friday, September 13, 2019

 


Post Category


MUSIC



---
---