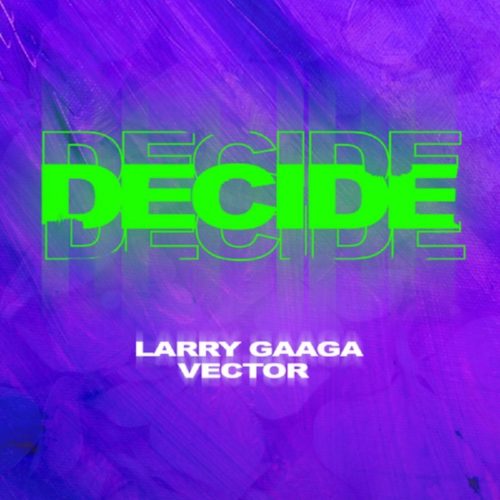 Larry Gaaga and Vector teams up to serve us a self motivational song "Decide".
(Larry Gaaga x Vector – "Decide") Gaaga Muzik boss, Larry Gaaga comes through with a new single titled "Decide". This time around he joins force with Nigeria's Lyric titan – Vector. This is yet another conscious music to wake everyone up to the most important things in life which is your decision!
Viper the recent snake that can swallow up any disturbing rat comes in topnotch with his flows, lyrics and punchlines on this motivational song. The rapper shares that you are your major asset, you got the choices so take whatever decision that will favour You!
If you want to be great, rich, famous, a king or servant Decide & take actions!
Listen and Share your thoughts
- DISCLAIMER -
(www.naijaoctopus.com.ng) do not claim ownership of any of the Songs and Videos that we upload and any copyright infringement complaints will be executed immediately! It is our policy to honor all take-down requests! Email Us via naijaoctopus@gmail.com
- CONTENT REMOVAL -
If you believe that this page has violated your copyrighted/protected material(s), please kindly Contact Us for immediate removal, or mail us at naijaoctopus@gmail.com stating the content name/URL of the page. Thanks.
To upload your music on (www.naijaoctopus.com.ng) and get massive download, contact us now via:
Whatsapp/call: 09053507350 or 08162392390
Email: naijaoctopus@gmail.com
Copy the link below and Share with your Friends:



Article Name


Larry Gaaga x Vector – "Decide"


Description





Author Name



NAIJAOCTOPUS




Published On



Saturday, October 19, 2019

 


Post Category


MUSIC



---
---