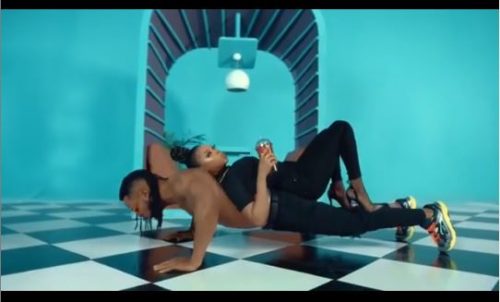 2Nite Music Group releases the official music video for Chidinma and Flavour's new joint "40 Yrs".
Chidinma and Flavour dished out this love song that will turn evergreen – '40 Yrs'. The two talented singers who were rumoured to be dating some years back comes through to bring the love heat alive once again on this new song.
Chidinma tells Flavour the things she will do for him, kiss till old, cuddle and also dance. Ijele one of Africa also promises to buy things in double, fly her 'First Class'. In all love let's keep the fire burning always and stay Young!
- DISCLAIMER -
(www.naijaoctopus.com.ng) do not claim ownership of any of the Songs and Videos that we upload and any copyright infringement complaints will be executed immediately! It is our policy to honor all take-down requests! Email Us via naijaoctopus@gmail.com
- CONTENT REMOVAL -
If you believe that this page has violated your copyrighted/protected material(s), please kindly Contact Us for immediate removal, or mail us at naijaoctopus@gmail.com stating the content name/URL of the page. Thanks.
To upload your music on (www.naijaoctopus.com.ng) and get massive download, contact us now via:
Whatsapp/call: 09053507350 or 08162392390
Email: naijaoctopus@gmail.com
Copy the link below and Share with your Friends:



Article Name


[Video] Chidinma x Flavour – 40 Yrs (Dir. TG Omori)


Description





Author Name



NAIJAOCTOPUS




Published On



Tuesday, November 19, 2019

 


Post Category


VIDEO



---
---